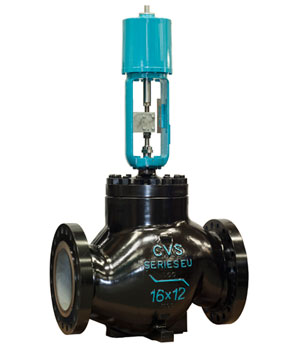 Max Allowable Thrust:
13200 Size 80, 17000 Size 100 (standard)
The CVS Series 470 is a double acting pneumatic Piston Actuator, suitable for use with Globe, Angle, Three Way, and Reverse acting valves as well as Steam Equipment. Capable of high thrust applications to 19,500 lb-f, with a maximum travel to 8 1/8 inches. The CVS Series 470 Actuator may be used in on/off applications, as well as throttling service when used with a positioner.