Product purchased and used from Tamo
Circle Seal Check Valves
Circle Seal Part Code: 2232B-3SS
Our customer is a manufacturer of specialist laboratory equipment used in cancer, neurology and cardiovascular research, as well as a many other types of cell culture work. Our Circle Seal Check valve is used on Hypoxy workstations to maintain a constant pressure inside the cell incubation chamber. These units are made to order and sold internationally, several of them requiring more than one valve with different specifications. These valves are required to open and reclose within a tight tolerance of + or – 5% of set pressure which is the tightest tolerance in the industry, Our Circle Seal Check Valves have been used for several years and often surpass this criteria in addition of being reliable over long periods. They are available in sizes 1/8" to 1 ½" NPT and they are also available in body materials such as 316SS, Brass, Aluminium and steel.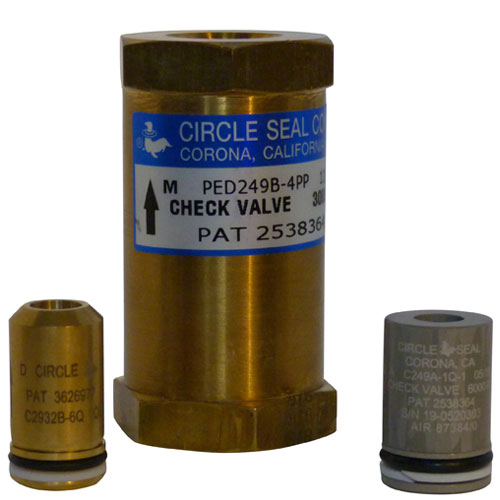 Offers ZERO leakage, delivery from stock, service and repairs within 1 week when required.