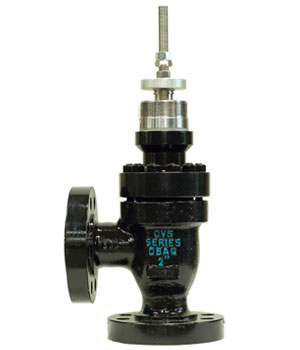 Sizes:
Shutoff Classifications:
Standard Material: Class IV, optional Class V
End Connections:
ASME Class 1500 and 2500. RF and RTJ
Flow Characteristics:
The CVS Series DBQ and DBAQ Control Valves are ideally suited for high pressure water and steam applications, providing excellent pressure and flow control. This design may be utilized in both high pressure and high temperature control service. CVS Series DBQ is a globe style valve, while the CVS Series DBAQ is an angle style valve, which may be used in angle piping or self draining applications.
LCC, WCB and CF8M are standard body materials. Additional materials may be available upon request.
Sour Service Capability
Optional NACE MRO175/ISO 15156-2009